Herbert Habnit, RMT
Interconser, International Consultancy Services
International Consultancy Services
Assisting corporate leadership in governing their business - interim management. Restructuring Companies and Organizations to perform better and optimize profitability or effectiveness - change management.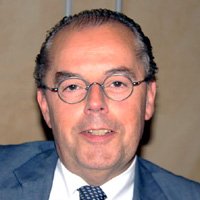 Herbert Habnit supports corporations as well as governmental institutions in the realization of innovative opportunities for growth, the development of successful alliances, and business development. Interconser partners with the Ynnovate group, providing tailor-made solutions for mid sized businesses (SME's), corporations, as well as (local) governments.
Competencies include leadership, vision, strategic thinker*, management of performance. (* highest score on Myers-Briggs Strength Finder)

Extensive experience at an executive level. Senior level managerial experience covering a broad spectrum of disciplines, involving high-level negotiations in the corporate sector and with government authorities. Thorough knowledge of best industry practices for leadership and management, including change management.
Proven track record demonstrating discretion, integrity and maturity of judgement. Proven ability to plan, direct, decide or advise on solutions to problems of policy and practices of strategic importance which need to be accomplished within accepted timelines.

habnit@interconser.com